Dr David Christie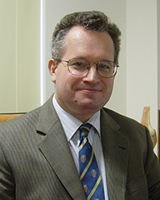 Dr David Christie
Dr David Christie is an Orthopaedic surgeon with special interests in disorders of the Shoulder and Knee. He performs arthroscopic, reconstructive and joint replacement surgery as well as trauma surgery in these specialised areas.
He undertook advanced orthopaedic specialist training in Queensland working in several regional and tertiary hospitals, including the Gold Coast Hospital. He was mentored by several internationally renowned Orthopaedic shoulder and knee surgeons. He completed his orthopaedic training and obtained the Fellowship of the Royal Australasian College of Surgeons (FRACS)in 2005.
Dr Christie established his private practice on the Gold Coast in 2005 in association with Dr. Angus Nicoll. He has an innovative subspecialty orthopaedic practice, dedicated to the provision of world class evidence-based orthopaedic surgery. He continues to undertake regular opportunities to learn new and improved arthroscopic surgical techniques internationally to incorporate into his practice. He attends regular international meetings participating in exchange of his extensive knowledge and experience with his peers.
He performs surgery at Pindara Private Hospital and the Gold Coast Private Hospital. He consults approximately 700 new patients each year and performs over 500 knee and shoulder operations annually.
Memberships
Royal Australasian College of Surgeons
American Academy of Orthopaedic Surgeons (AAOS)
Australian Medical Association (AMA)
Hospital Appointments(Visiting Medical Officer - VMO)
Pindara Private Hospital
Gold Coast Private Hospital
Associations
International Society of Arthroscopy, Knee Surgery & Orthopaedic Sports Medicine (ISAKOS)
Arthroscopic Association of North America (AANA)